Yay! I got a booth!
I confess it was mostly deserted. My hero Allen Kinnard, whom I've never met before, was kind enough to volunteer to occupy the booth.
So between him and me, both of course also looking to visit other booths and talk to people, the common_schema booth was only moderately attended.
Well, this was the DotOrg Pavilion: free booths for free & open source projects (e.g. OpenStack, PhpMyAdmin, etc.).
We both did our best to explain common_schema to the visitors.
The booth was actually titled "common_schema & openark-kit". However I don't recall that anyone asked me about openark-kit. Most were just interested in what common_schema was. I get that openark-kit is well known by now to many.
We did not have so many visitors, which played well with our occasional absence. But this was a last moment arrangement. In future events I may try to get things on top and have an army of volunteers to help me out (and I hope that by next time common_schema is widely used).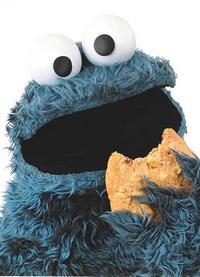 Now for the criminal department: practically all other DotOrg booths came prepared, with printed material, giveaway stuff and the like. We were like way beyond "the minimalist". We were "the poor and the pitiful". So I asked Kortney if she could arrange me some decorations (pulling some strings - yeah!). We were thinking a bowl of candies or something. Eventually she brought a few dozen candies (no bowl) and laid them nicely on the table; very nice touch! Good mixture of colors, nice wave design.
And guess what? Visitors actually thought they may take one of our candies! Oh, I schooled them.
But on Wednesday, when we arrived to the booth, a horrid sight stroke us: someone stole (and probably ate) 80% of our candies!
Well, I hope you've got bellyache, and next time you should know there will be surveillance, candy-thief!